CURRICULUM VITAE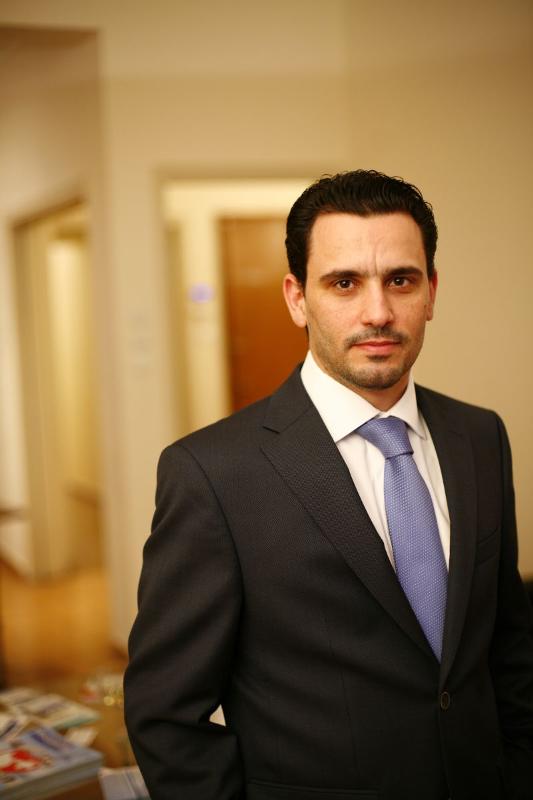 Dr Savvas C.Hirides was born in Athens but his nationality is from Cyprus.  He studied medicine in English at Charles University, Prague, Czech Republic for 6 years. He worked as a surgical resident in Children's Hospital "P.A.Kyriakou", in General State Hospital "G.Gennimatas" and in General State Hospital "Sotiria" and received extensive training in the whole spectrum of classic "Open" General Surgery, Emergency and Trauma Surgery, Thoracic Surgery and Basic Laparoscopic Surgery. He subspecialized in Robotic Surgery and advanced laparoscopy next to Dr.K.M.Konstantinidis, Chief of Surgery in Athens Medical Center. From January 2007 till August 2017, Dr.Hiridis actively participated in the First Greek Robotic Surgical Program in the country, while at the same time he completed his training in Advanced Laparoscopy, Robotic Surgery and Bariatric Surgery in centers of excellence around the world (Strasbourg, Grosseto, Houston, Los Angeles, New York, Buenos Aires). His surgical experience overcomes the number of 3500 patients.In addition, for two years he attended the postgraduate program on Laparoscopic and Robotic Surgery in Athens Medical School, Kapodistrian University of Athens and received the title "Master of Science" (MSc) in 2010. He is a candidate for PhD after 2015 with completion of his research in Metabolic Surgery (surgical correction of diabetes mellitus type II) in the experimental lab with porcine models. He has published in international as well as local journals and has contributed as an author in numerous medical books. He attends most of the large international surgical meetings and occasionally participates as a speaker in Europe (Seville, Geneve, Verne, Prague, Stocholm), USA (Quebec, Chicago, San Diego) and Asia (Beijing). He is a fellow of American College of Surgeons, member of European Association for Endoscopic Surgery, SRS (previously Minimally Invasive Robotic Association), International Federation of Obesity and Metabolic Surgery (IFSO), and Hellenic Surgical Society. In December 2009 he was voted General Secretary of Hellenic Scientific Society of Robotic Surgery. In May 2011 he participated in the organization of the 6h International Congress of Robotic Surgery (MIRA) as a Co-Chairman of the Scientific Program. Recently he was elected Executive Secretary of SouthEastern European Robotic Surgery Society (SEERSS) and actively participated in the organizing committee of its meetings. Today he works as a General Surgeon in Athens Medical Center and performs Laparoscopic and Robotic operations from all the spectrum of General Surgery. His interests focus in research on diabetes surgery, future surgical technology, microrobotics, and Intraoperative Navigation Systems (Augmented Reality Robotic Surgery).
Selected Publications:
S Hiridis, K Konstantinidis, E Menenakos, Th Diamantis, A Papalois, G Zografos: Preliminary Results of the Influence of Duodenojejunal Bypass in a Porcine Model of Streptozotocin-Induced Diabetes Mellitus. Obesity Surgery 02/2016; 26(4)., DOI:10.1007/s11695-016-2086-3
Konstantinos Konstantinidis, Savvas Hirides, Perikles Chrysoheris, Fotis Antonakopoulos, Petros Hirides: R-LESS right colectomy with the single-site® robotic platform. Journal of Robotic Surgery 06/2015; 9(2)., DOI:10.1007/s11701-015-0499-y
Savas Hirides: How Can The Surgical Robot Facilitate The Difficult Splenectomy? Review Of The Literature And Presentation Of A Rare Case. International Journal of Medical Robotics and Computer Assisted Surgery 11/2011; 7:38.
K. M. Konstantinidis, S. C. Hiridis, M. Vorias, G. Sambalis, M. Georgiou, K. Anastasakou, A. Xiarchos: Current status of robotics in general surgery. Hellenic Journal of Surgery 04/2010; 82(2):114-124., DOI:10.1007/s13126-010-0017-7
Konstantinos M Konstantinidis, Petros Hirides, Savas Hirides, Pericles Chrysocheris, Michael Georgiou: Cholecystectomy using a novel Single-Site(A (R)) robotic platform: early experience from 45 consecutive cases. Surgical Endoscopy 04/2012; 26(9):2687-94., DOI:10.1007/s00464-012-2227-2
George P. Moustris, Savas C. Hiridis, Kyriakos M. Deliparaschos, Konstantinos M. Konstantinidis: Evolution of autonomous and semi-autonomous robotic surgical systems: A review of the literature. International Journal of Medical Robotics and Computer Assisted Surgery 12/2011; 7(4):375-92., DOI:10.1002/rcs.408
Konstantinos M Konstantinidis, Savvas Hiridis, Dimitrios Karakitsos: Robotic-assisted surgical removal of pelvic schwannoma: A novel approach to a rare variant. International Journal of Medical Robotics and Computer Assisted Surgery 03/2011; 7(1):55-9., DOI:10.1002/rcs.369
Savvas Hiridis, Renos Hadgigeorgiou, Dimitrios Karakitsos, Andreas Karabinis: Sclerosing mesenteritis affecting the small and the large intestine in a male patient with non-Hodgkin lymphoma: A case presentation and review of the literature. Journal of Medical Case Reports 01/2009; 2(1):388., DOI:10.1186/1752-1947-2-388